Komatsu bandgrävare PC490HRD-11
The Komatsu PC490HRD-11 excavator is a highly versatile unit which can be easily re-configured for changing work demands. Komatsu's in-house boom change system includes oversized quick connectors for the hydraulic lines, to minimise back pressure and oil heating, without restricting oil flow. The system also features hydraulically powered pins, which are mounted inside the main boom structure, reducing risk of damage.
Teknisk information
Motoreffekt 270/362 kW/HP
Arbetsvikt 55,2-73,4 t.
Ta en titt på 490HRD-11 (visar version 10)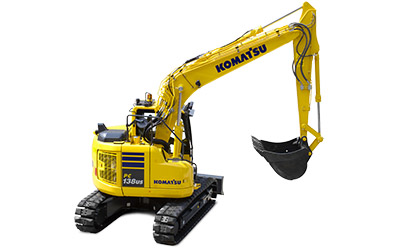 Motoreffekt 72,6/97,3 kW/HP
Skopkapacitet 0,72 m³
Maximalt grävdjup 5,90 m
Arbetsvikt 13,90-14,80 t.
read more